Quality Rock from a Local, Family Business
Choose from river rock, landscaping rock, boulders and more to create the look you are seeking.
River Rock
With a rich variety of textures and colors, river rock is one of the most versatile landscape rocks on the market. River rock requires no maintenance and does not require water for maintenance. Additionally, it does not become damaged when it is wet. Whether you are looking to line your driveway or are striving to create a path in your backyard, river rock provides a look for any landscaping that will withstand even the toughest of elements.
Utilizing river rock ensures that your landscaping project will be long-lasting. Rock is heavy, so it is difficult for the wind to pick it up and move, so they survive wind erosion better than other landscaping materials. It also withstands foot traffic, as opposed to grass. Finally, landscaping rock adds a clean and natural look to any space. With many natural colors to choose from, landscaping rock is a perfect addition to any space.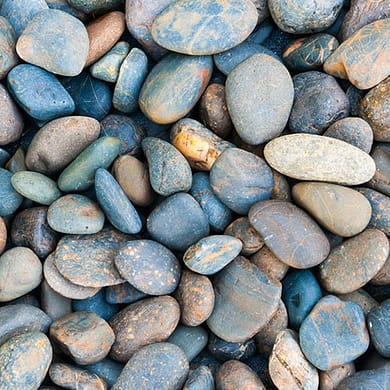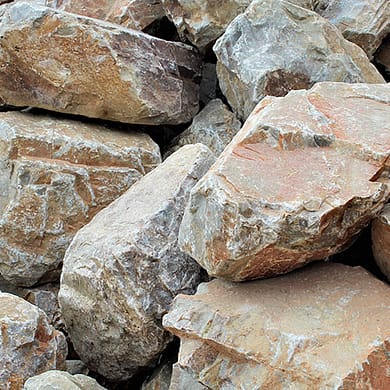 Landscaping Boulders
Landscape boulders have increasingly become essential materials for creating gorgeous landscape gardens. We carry a large selection of Iowa field boulders and gravel to enhance your garden and make your home a better place.
Septic Rock
Our septic rock is 1″ to 2″ in size and consists of smooth to angular stones that vary in color from buffs, tans, browns, blacks, and some red shades. Septic Rock is primarily used to bed septic lines and french drains providing a structure that will lock into place and allow water to flow through the voids. Septic Rock can also be used to dress up any landscape, driveway or drainage areas.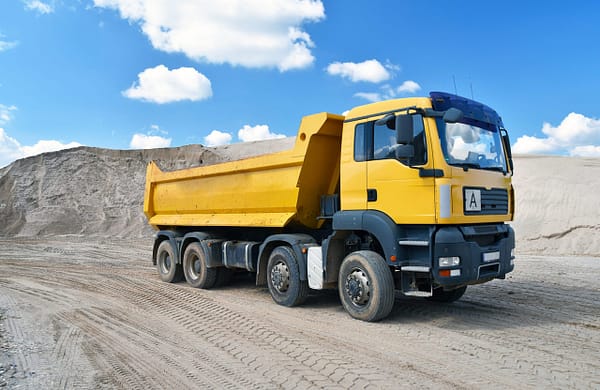 Other Aggregate Products
In addition to river rock, septic rock, and landscaping boulders, at Legacy Materials, we offer a wide range of other aggregate products including:
DOT Certified Concrete Sand

Asphalt Sand

Fill Sand

Golf Sand

Top Soil

1″ Gravel D-57

Pea Gravel

Construction Gravel
At Legacy Materials, we have a commitment to our employees and our community. Our mission is to contribute to the growth of the Des Moines Metropolitan by providing high quality materials while protecting the environment, ensuring employee health and safety and cultivating community partnerships. Plus, when you buy from Legacy Materials you are supporting a local, family-owned business.
Contact us today at (515) 432-7333 to learn how Legacy Materials can help you with your business and project needs.
Legacy Materials is a local, woman-operated sand and gravel excavation company. Located on 250 acres in Booneville, Iowa, just north of the Raccoon River, we serve the Des Moines metropolitan area including Adel, Waukee, West Des Moines, Norwalk, Ankeny, Johnston, Urbandale, Clive, Altoona, Pleasant Hill, Grimes, IA and other surrounding areas.
To learn how Legacy Materials can help you with your business and project needs.